MS Dhoni, cricket star and also the captain of Indian Cricket team, has revealed his fitness passion by opening his new gym in New Delhi. It is a sports and fitness venture, christened the SportsFit Gym and Fitness Centre, located at Ambience Mall, Vasant Kunj, New Delhi. The gym is one of the four ventures he plans to launch.
Dhoni, has equipped the gym, covering an area of about 24,000 sq ft, with state of the art training machines and a team of training experts, nutritionists and physiotherapists. The aim of the project is to provide body specific training programmes for all age groups, irrespective of their athletic capability. He says that he believes in measuring fitness on functional performance rather than plain aesthetics.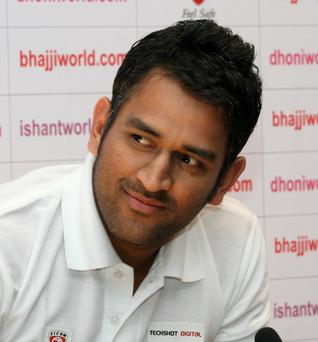 The fourth annual wellness conference held in August 2012 by FCCI, showed a report by PricewaterhouseCoopers (PwC) that said that the wellness industry is estimated to grow at a Compound Annual Growth Rate (CAGR) OF 18 TO 20 percent. It is estimated to reach a whopping 95,000 crore by the year 2014. The professional service firm says that the sector of gyms in the country has seen a 33 percent growth rate over the last 5 years. While 50 percent is shared by fitness services, 20 percent is shared by the fitness equipment industry.
Pankaj Guliani, CEO, SportsFit, says that keeping in mind Dhoni's philosophy of fitness for all, they have incorporated a programme, where a member will not be charged extra for a personal trainer, unlike any other fitness centre. The chairman, Sajid Shamim, said that over the next five years, the brand aims to launch fitness outlets in all major cities and overseas. Their target market includes Dubai and Singapore.

---