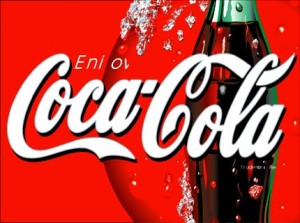 New Delhi: Coca-Cola Co., the world's largest beverage maker, is on track to spend $5 billion in India over eight years, setting aside concerns that a slowing Indian economy would affect the company's investments.
"Our investments in India are on track as we build scale, manufacturing capacity, distribution capability and a robust product portfolio to realize our business goals in India," said Ahmet C. Bozer, executive vice-president of Coca-Cola. The company is anticipating that India will be among the top five markets globally in the near future, up two positions from its current rank, said Bozer. who was in Delhi on Thursday to celebrate 20 years of Coca-Cola's operations in India and to inaugurate a bottling plant in Greater Noida.
The company could, after evaluating demand and volume growth, even increase investments if required, he said.
In June 2012, company chief executive Muhtar Kent had announced the $5 billion investment in its India business to expand capacity and improve its distribution network in Asia's third largest economy. The company has 57 bottling plants in India, including the new one that's owned and operated by franchise Moon Beverages, which has invested more than Rs.140 crore to build the plant.
The new plant will allow the company to make beverages including value-added water and sports drinks, expanding the beverage maker's existing product portfolio in India.
Bozer said the company's vision was to double system's (franchise bottling plants) revenue in India in this decade. "Our ongoing investment in the country is focused on delivering innovation, partnerships and a beverage portfolio that enhances the consumer experience…" he said.
To be sure, India volume growth for the owner of beverage brands including Coca-Cola, Fanta, Sprite and Minute Maid was a feeble 1% in the second quarter of fiscal year 2013 on account of a heavier-than-normal monsoon.
Although foreign investors are holding back on their investments amid concerns over India's slowing economic growth, Bozer clarified that there would be no slowdown in the execution of the company's investments in India. "There will be economic ups and downs and that will not affect our investments," he said.
To be sure, the per-capita consumption of Coca-Cola in India is relatively low at 14 compared with a world average of 94. Per capita consumption is defined by the company as the number of servings of 8 fluid ounces consumed by a person in a year.
Globally, the company sells 3,000 products. "Our portfolio will expand over time," said Atul Singh, deputy president, Pacific Group, Coca-Cola.
Pinakiranjan Mishra, a partner and national leader, business and risk advisory services, at consulting firm EY, said carbonated beverages are still not the regular thirst-quenchers used by consumers in India unlike in the West. As a category, packaged beverages are under-consumed and under-penetrated.
"There is enough room for existing companies to grow. However, lower price points will spur demand," he said.

---